<! mark 1>
These are our 1U rackmount servers with dual AMD Opteron 6000 series 8/12/16-core CPUs, four hot removable drive bays, and up to 256GB of system memory.

Information on Opteron 6000 CPUs can be found at AMD.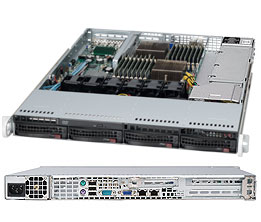 To get more information on the components listed here, please click on

in front of the lines.

There are choices for all the major components. After making the selections, please go to the bottom of this page, and click to calculate the total price and get a printable page.

Dual Opteron 1U Server

---
---
<! mark 2>